Drop Anchor


Relax On Shore

When you aren't out exploring the open water, relax at a private pool and lounge just for our boaters. With a complimentary barbecue area, fitness center, restrooms, showers, laundry room, and more, Marina Harbor Anchorage has everything you need to enjoy life on land and sea.
Boating Essentials


Top-Tier Amenities

The Marina Harbor Anchorage provides boaters both long-term and transient docking options, and access to all the essential services for their vessels. They also have access to a private pool and lounge, complimentary barbecue area, fitness center, restrooms, showers, laundry room, and more.
Boating Essentials


Top-Tier Amenities & Services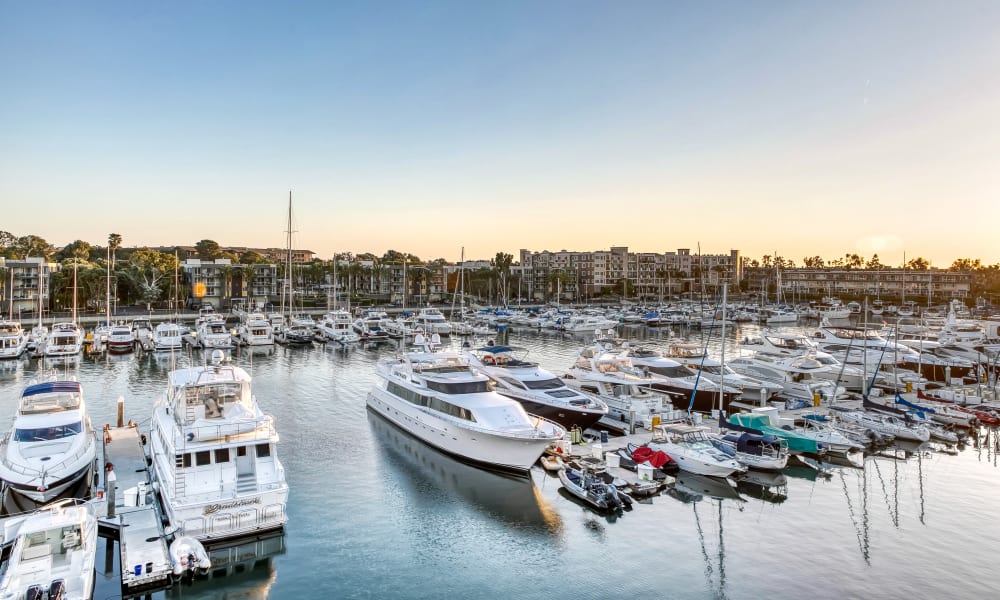 Boater Services
Full-time dock attendants
Pump-out station
Closest to fuel dock
Ice delivery
Boater events
Restaurant delivery
24/7 security patrol
Slip Specifications
321 boat slips from 20 to 110 feet
Concrete floating docks
Wide slips
Transient moorage available
Meticulous standards for boat acceptance
Rest & Play
Fitness center, pool, & barbecue area
Complimentary bike & kayak usage
Restrooms w/ showers
TV, phone & internet hookups
Free internet hot spots available

(CSS & Spectrum customers only)

Furnished guest suites available for rent
24/7 access to online community network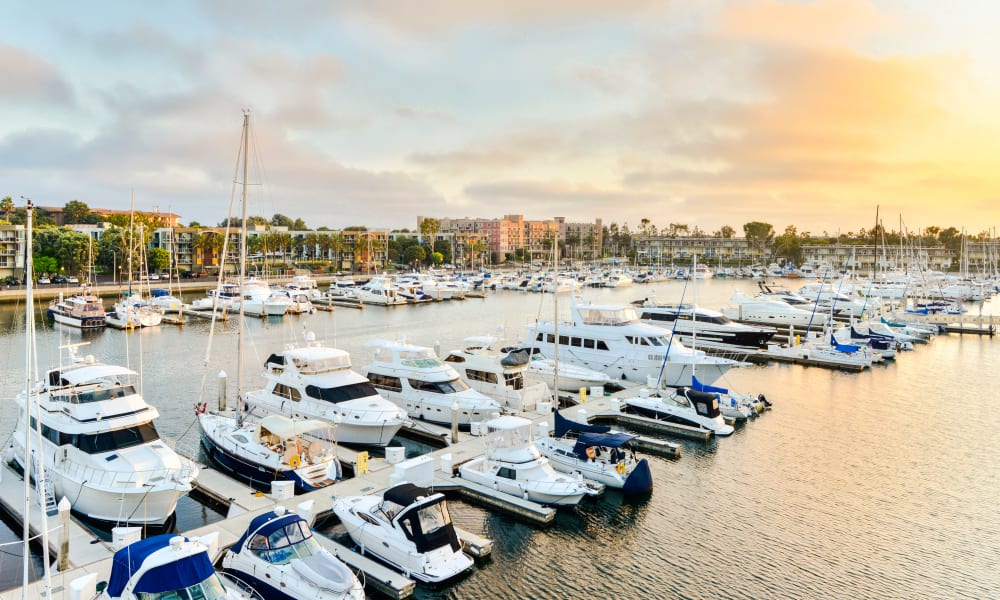 Practical Perks
Ample parking w/ ADA access
Security gates to docks
Large dock boxes
Storage lockers
Laundry room
Dry cleaning pick up & drop off lockers
Adventure is Calling


Make Marina Harbor Anchorage Your Home Port

A day trip along the Southern California coastline. A cruise to Catalina Island. The launch point for the trip of a lifetime sailing around the world. Whenever adventure calls and wherever it calls you, Marina Harbor Anchorage ensures you and your vessel are perfectly positioned, provisioned, and ready to get underway.
Application Process
The conditions of the boat will be reviewed. Upon conditional approval, the Marina Manager will contact you for the following required documentation:
Proof of residency (current CA drivers license or recent utility bill in tenant's name)
Current high resolution photograph of vessel
Proof of ownership (current DMV registration or USCG documentation)
Proof of insurance (minimum $300,000 liability for vessels 49' or less and $500,000 for vessels 50' and above)
Survey:

Divers Survey: If vessel is fiberglass construction and 20 years old
Out of Water Survey: If vessel is wooden hull construction and 10 years old
Coast Guard Auxiliary Inspection Sticker: Vessels 10 years or older
Let's Get Social


Give Us A Follow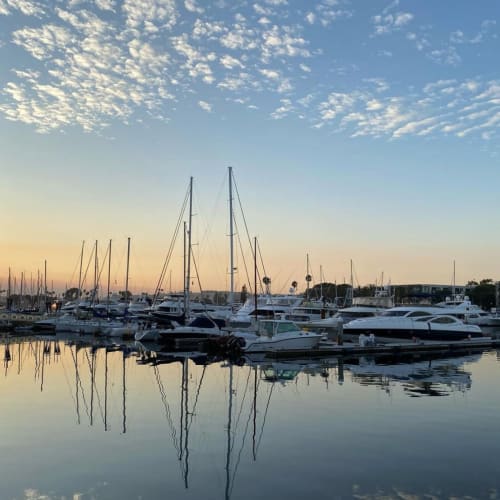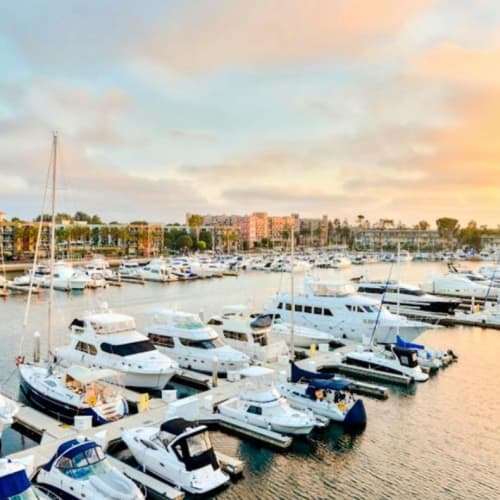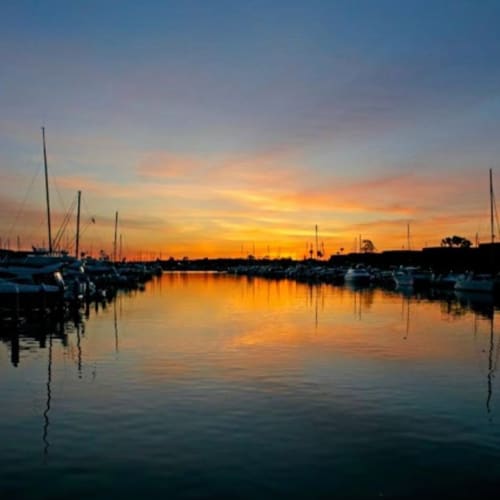 Parking
Boaters and visitors to Marina Harbor Anchorage have dedicated guest parking spots adjacent to the Anchorage office on Tahiti Way.